Nest dieren aanmelden? Dit kan in je professional account!
Nest sign up form: make it even easier
We have developed a form to make registering nests even easier. On this form you can easily fill in all the details of the litter. The space required for chip number and passport number stickers has also been taken into account. To prevent this from taking more time. 
Are you already curious? Via the button below you can download and print this document (on landscape A4)! 
Are you a professional and want to register a complete litter of pets? This is possible at PetBase!
Simply register a litter of pets at PetBase! In just two steps, all required legal elements are included and the entire litter is automatically registered for missing and found. This is a great new opportunity that makes it easier for professionals to do their jobs and improve the care of their animals.
Bespaar tijd; binnen 2 minuten een volledig nest dieren aangemeld
Registering a nest of pets can be a time consuming task. Fortunately, there is now a solution that can save all professionals a lot of time. With our handy tool, a complete nest of pets can be registered quickly and easily. This saves a lot of time, because we have been able to realize that a complete nest, with an average of 5 animals, can be registered in two minutes!
* note: hereby are our new pet passports used, which has a barcode on the back, in combination with a barcode scanner.
Unieke 4-in-1 registratie voor nest aanmeldingen
But that's not all PetBase has to offer. With our 4-in-1 registration, professionals can not only register the birth of the litter, but also arrange the chip application report, passport report and missing/found registration in one go. 
How do you register a nest of pets?
Before starting the registration, it is good to have all chip numbers already stuck in the passports and/or vaccination booklets. For the notification of the legal elements, it is important to select a chipper (only a chip application notification) or immediately the vet (application + passport notification). For cats with a 528 chip, the chip application report can be made immediately and for dogs, the birth, chip application and passport report can be made in one go.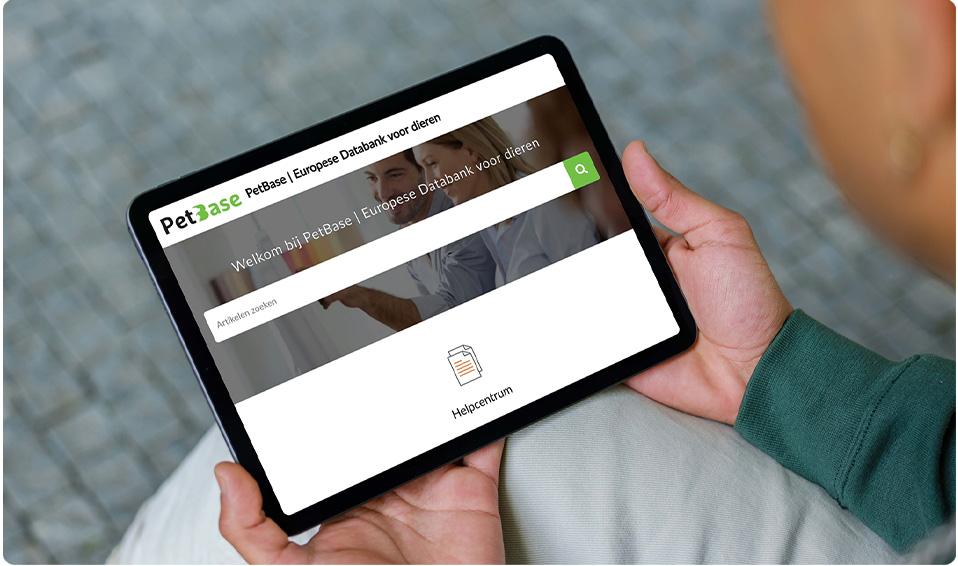 Realize fast registrations through our new EU pet passport
With PetBase's new European pet passport more time can now be saved when registering a nest of pets. The latest passport now includes a barcode on the back, making the linking process even easier.
Not only is this a great time saver for the parties involved, but it can also result in significant savings for pet owners. Because linking the passport to the animal is faster, fewer hours can be charged by the vet.
The new European pet passport with barcode therefore not only offers convenience and efficiency, but can also offer financial benefits.
Not in possession of our European pet passport yet? Order it now in our webshop: