More than 13,000 pets go missing every year. These are mainly cats. To get these pets home as soon as possible, it is important to chip and register your pet. As soon as a correct registration has taken place after chipping, you can enter your personal PetBase account report the animal as missing.
Your pet missing: what can you do?
The moment your pet goes missing, it is important that this is in your personal PetBase account is indicated. To make the search for your pet go as quickly as possible, it is also smart to report your missing person to pass on Amivedi.nl.
Is your pet missing without a chip? Then it is useful to spread the missing person via social media, for example. Make sure that a photo is added, so that the fellow human being knows which animal it is. You can also monitor Amivedi.nl maybe it is registered there that your animal has been found. This is an example of a website where found animals are set up. There are bound to be more of these in your area.
Cat missing, what now?
What is the best thing to do in such a situation? Below we have a number of steps that you can take. Here are some things you can do:


Cat missing report
Start by logging into your PetBase account. Here's the thing to report your cat missing. As a result, animal aid agencies, such as the animal ambulance and veterinarians, also know when they find the cat.
Walk around the neighborhood
Then take a walk around the neighborhood. In the meantime, call his name in the hope that he will go for it. It is useful to bring something that can make noise that the cat can recognize. For example, a certain toy or a bag of food. A cat hears this sound very well and then immediately comes to it.
Create a missing poster
Make a "MISSING" poster ASAP. Use photos of your cat and clearly indicate when and where your cat disappeared. Include your contact information so people can call you if they see something. Hang the posters in the neighbourhood, for example in supermarkets, on the corner of the street, in shops and in public places.
Keep an eye on: you are not allowed to hang posters everywhere and you can even be fined if you do this.
Dont be discouraged!
Above all, do not give up hope. Some missing cats return home after days, weeks or even months. Keep looking and keep posters up in the right places! This will hopefully help your cat's missing.
Dog missing, now what?
If your dog goes missing, it can be quite a nightmare. Fortunately, most dogs make it home safely after a few hours, but unfortunately sometimes that is not the case. What do you have to do then? Below we give a few tips on what to do if your dog is missing.
Report dog missing
Start by logging into your PetBase account.It is important to report your dog missing so animal rescue agencies, such as the animal ambulance and vets, know about the missing when they find your pet.
Go search for yourself in your living environment!
Search the immediate area for garages, yards, and parking lots that your pet may have gone to. Also look in trees if you have a cat. Call neighbors to see if your pet is with them.
Pay attention: Do you have a dog or cat? Then they sometimes want to walk back to their old home. Make sure old neighbors are aware of your missing pet and put up posters there:
Call out and make sounds they recognize
Call and make noises when your pet is missing. Do this early in the morning or late at night, when it's quieter and your pet will be less frightened and more responsive. Make sounds that your pet usually responds to, such as his name or certain noises.
Last place
Often dogs go back to the place where they last saw their owner. You can leave something they might recognize, such as a t-shirt with your scent, a toy, or your car.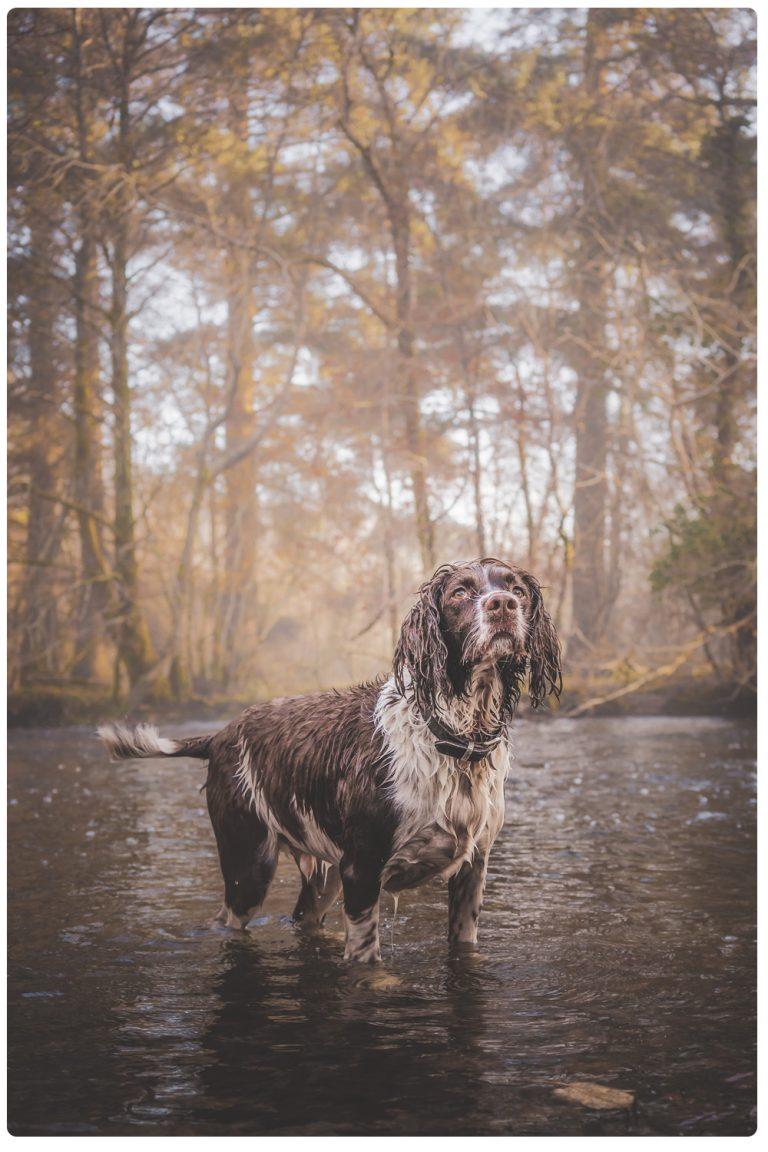 Create Missing Posters!
Create posters or flyers stating that your pet is missing. Make sure the poster is clear and contains the correct information, such as: a description and photo of your pet, the place and date it went missing, and your own contact details. Hang the posters in the area where you last saw your pet, but also in places with many people, such as the station, bus or tram stops, parks, supermarkets and lampposts. 
Keep an eye on: you are not allowed to hang posters everywhere and you can even be fined if you do this.
Spread the word on social media that your dog is missing
Post on social media – such as Facebook, Instagram, Twitter or LinkedIn – that your pet is missing. Include the same information as on the poster and ask people to help you find it.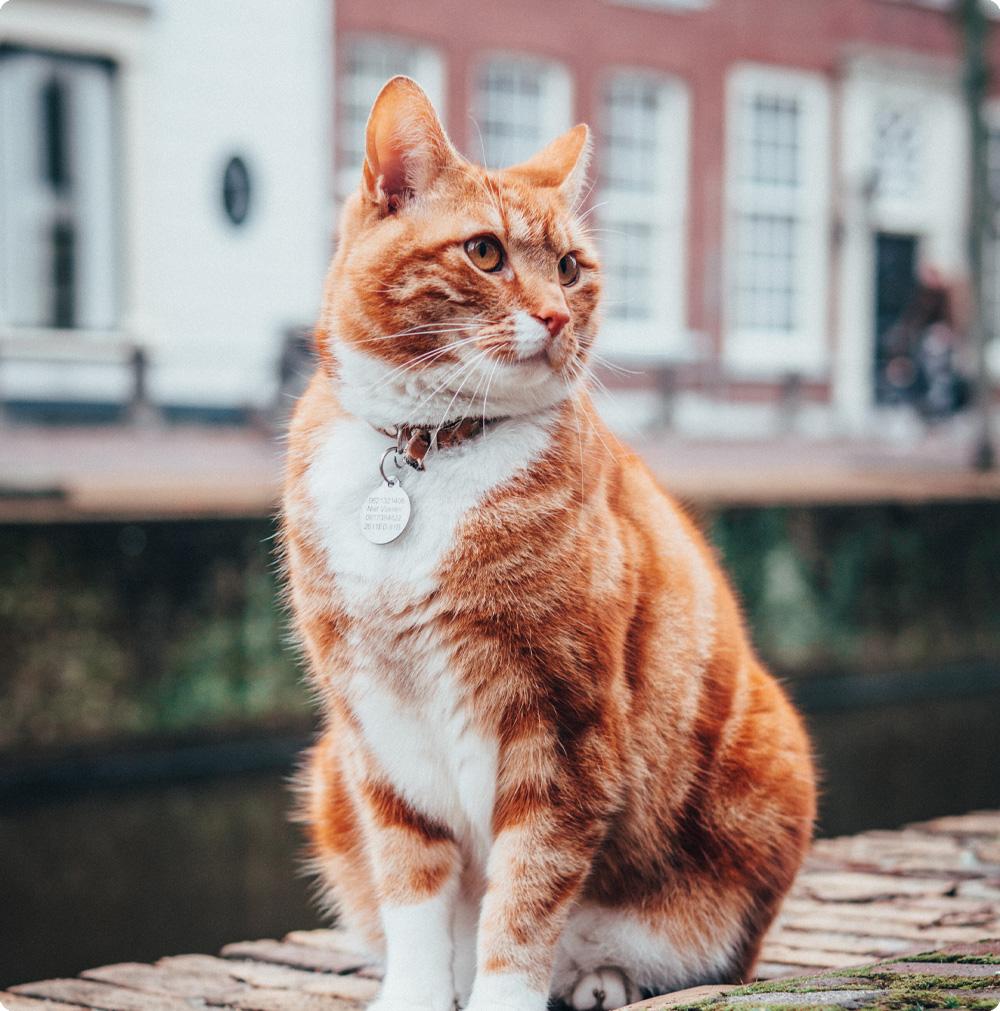 Missing pet solved: now what?
The moment your cat is found, the relevant care provider will look for the chip number. They do this by using a special chip reader. If the cat is chipped, the chip reader will indicate the chip number, after which the care provider can start looking for the animal's owner. If this is not the case, then the care provider can not do much about it. They will take the cat to a shelter. 
The moment a missing dog is found, carers can already assume that the dog has been microchipped. In fact, this has been mandatory since 2013. They will search up the owner via the same way. They look up the dog's owner via a Chip number check wwhere they can see all the information. The owner of the pet can decide for himself which information is shown there.
PetBase is affiliated with Europetnet.com, so that your cat can also be traced in other European countries.

Always report a missing pet Amivedi.nl