Transfer your pet to a different owner
Transferring a pet: how does it work?
When an animal moves from one owner to another, it is very important to arrange this carefully in PetBase. In some cases you are even legally obliged to report this change to the animal's owner. Fortunately, this process is effortless and safe via My.PetBase.
The old owner hands over the animal, together with the transfer code that belongs to the chip registration and with the official papers of the animal (animal passport or vaccination booklet). With this information the new owner can register the animal. You can watch the video for an explanation with images. Would you rather receive a clear textual explanation? Then take a closer look at our support page!
Transferred my new cat to my name, address and phone numbers. Happy with the few simple steps that allowed me to do this!
Just registered my pup's chip. Not complicated, so quickly arranged. Hopefully we'll never need it again.
The registration went well. I needed help with one of my pets. I was helped well. A little later I was able to register all my pets.
Overschrijven van onze hond ging probleemloos in enkele minuten. Super blij met deze databank!
Transferred the transponder number to my address and telephone number without any problems, after the previous owner (the shelter) reported this.
Transferring a pet without a transfer code or form number
Losing or never receiving login details for changing your details is a common question at PetBase. We understand the importance of good security as we protect your pet's registration to prevent unauthorized changes. Below you will find the options, depending on your registration date. It is always wise to keep this code in a safe place, for example in your pet's vaccination booklet or passport folder.
For registrations before November 1, 2021, you will have received the login details as a transfer code, on a blue form or in an email. 
For registrations after November 1, 2021, you can find the transfer code after you log in to my.petbase. 
Are you stuck? Send an email to info@petbase.eu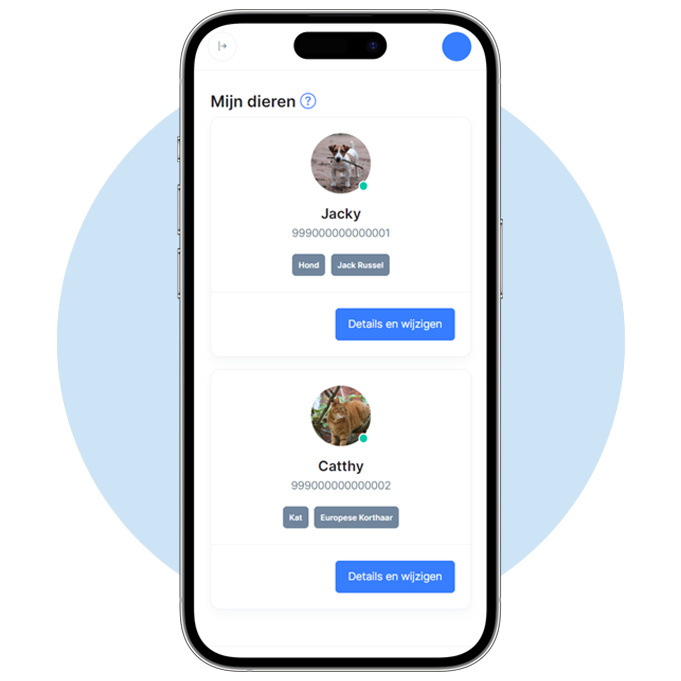 Transferring a pet from old to new portal
If the pet was already registered with PetBase and the owner has remained unchanged, you can also transfer the pet to the PetBase account free of charge. The system checks this using the email address provided during registration.
If the email address in the previous registration does not match the MyPetBase account you create for the owner, this will be considered a new owner. In that case, search for the owner's email address under holder-owner. So make sure you create an account at my.petbase with the same email address where you left the animal at the time register dogs, cats and other pets.
Lost your email address or are you using a new address? Please email info@petbase.eu. In your email, immediately include a pet passport, vaccination booklet or registration certificate showing the chip number.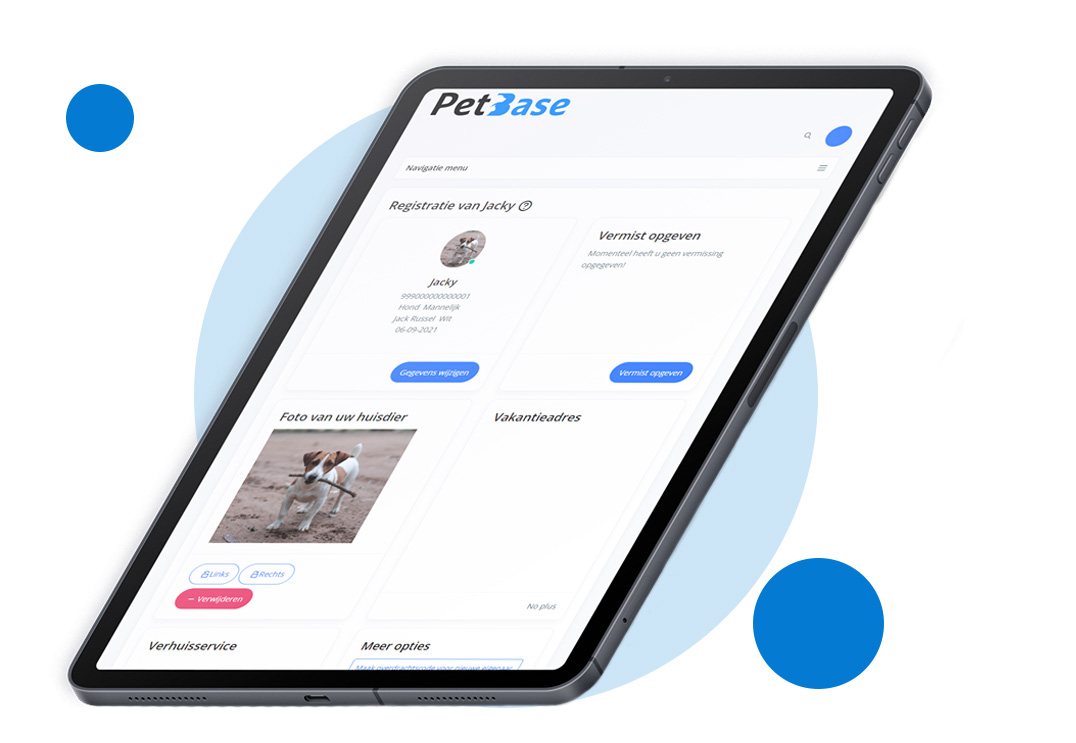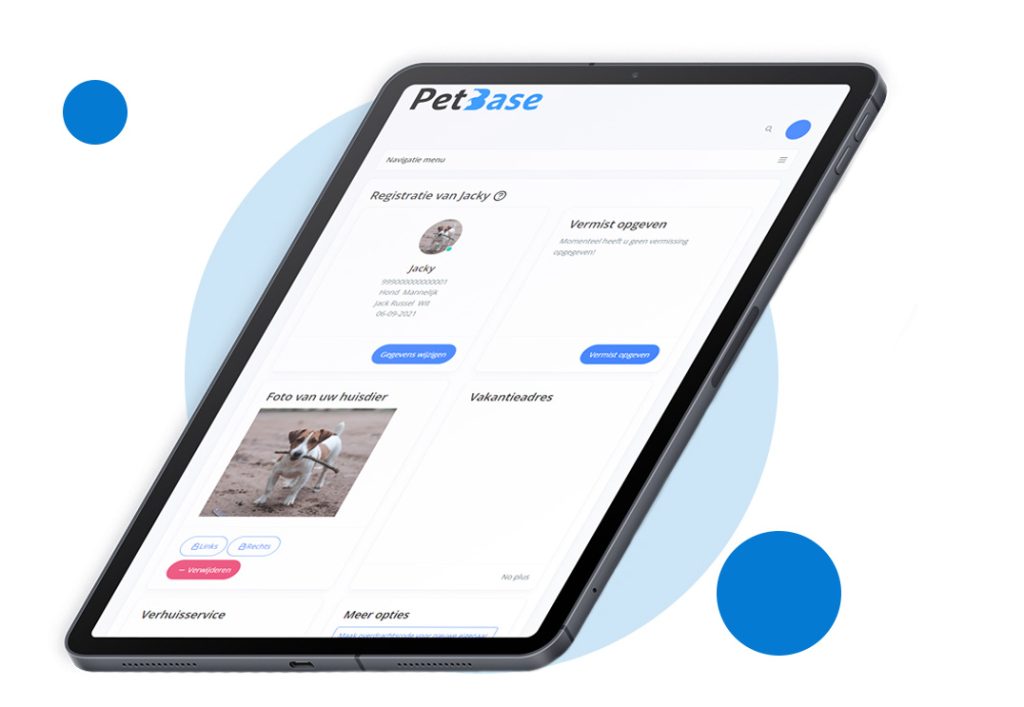 A transfer code is required to transfer a pet registration to a new owner. Also called transfer code and without this code it is not possible to transfer the animal to another holder / owner. The old owner can request this in the my.petbase.eu portal and give it to the new owner. More information can be found at the PetBase support portal.  
Registrations made before 9 November 2021 possess a form or registration number. The registered owner can retrieve this number using the e-mail address of the registration by looking up the chip number and choosing 'Login and change data'. Is this not possible (anymore)? Call us from the phone number of the registration or send an e-mail including photos of the animal passport or vaccination certificate to info@petbase.eu. We will look at the possibilities with you.
Registrations after this date can work with a My PetBase account and no longer need a registration number, then everything works with a transfer code. This code can be found when registering the animal in the PetBase account. No changes can be made to the database without a number or code. 
More information about this subject can be found on our support site.


In principle, registration with one of the recognised databases is sufficient. PetBase is affiliated with Europetnet, making your pet traceable abroad as well. Not every database in the Netherlands is affiliated with Europetnet. Travelling with your pet? A registration at PetBase makes your pet traceable abroad as well.
Register your pet directly by creating an account via the 'Register' button at the top of this screen. Read more here on the support page about registering your pet on PetBase.
Is your question not listed here? Read more on the next page: