Change the details of your pet
You decide for yourself which data "yours" are visible when an aid agency reads your pet's chip "such as your telephone number so that you can be reached immediately if your missing pet is found". Implementing changes is entirely at PetBase free.
To change the details of your pet, you can search for your pet via the bar below. You do this by means of the 15-digit chip number that is linked to your pet via a registration with PetBase. After finding your pet, you can easily change all data via the 'change data' button.




New owner from € 6.95 for a lifetime registration.
You are the new owner and want to name your pet. If you don't have an account with PetBase yet, you can create one via https://mijn.petbase.eu create an account. Login to the mijn.petbase.eu portal and click on the button 'Add animal' (left in the menu). From € 6.95 you have a lifelong animal registration with PetBase as an owner and you comply with all statutory rules. No hidden costs or annual subscription and everything is securely registered. After payment, your pet is immediately registered in your name. 
Vermissing en overlijdingsgeval melden
Het is een trieste gebeurtenis als een huisdier vermist raakt of overlijdt in de familie. Een huisdier is vaak deel van het gezin en er wordt van gehouden.
Vermissing
Het kan bij iedereen overkomen, je huisdier komt in de avond niet meer thuis. Je gaat je afvragen waar hij is maar je weet het niet. Hem terugvinden kan zelf heel lastig zijn. Gelukkig komen ruim 77% van alle gechipte katten weer snel thuis! Om hem sneller weer thuis te krijgen moet je wel even enkele stappen volgen. Lees dit via de onderstaande knop.

Overlijdingsgeval 
Ondanks dat het verdrietig is, willen wij je vragen jouw overleden huisdier uit te schrijven bij PetBase. Zo voorkom je dat wij je een mail sturen om de gegevens van jouw dier te controleren. 
Heb je een https://mijn.petbase.eu account dan kan je naar deze website en daar een overleden melding doen. Het melden
van de overleden hond in Nederland is een wettelijke verplichting zal worden doorgemeld naar het I & R systeem van RVO.
Voor registraties in PetBase van voor 1 november 2021 kan je een overleden melding doen door in te loggen op jouw persoonlijke pagina en jouw gegevens wijzigen.
Hoe weet ik of ik in de nieuwe of oude portal zit.
Vraag het chipnummer op de pagina chipnummer zoeken en klik op de knop inloggen en wijzigen.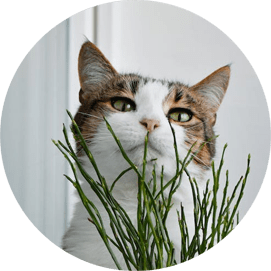 When you move, your pet naturally moves with you. It takes a while for your pet to get used to his/her new home and to find his way back when the animal is outside. It therefore happens more often than one pet missing affected after a move. Make sure you have reported your move to PetBase. With our "Plus package" you can arrange this in advance and indicate your moving date and address.
Of course, this does not only apply to the period after the move. your details must always be up-to-date so that the emergency services can reunite you with your animal. Changes can be made free of charge at PetBase.
Have you adopted a pet? How nice that your animal has a safe home (again)!
How to put the pet in your name
Log in to the PetBase account and click on the add button on the left after logging in. With the chip number (15 digits) and transfer code (starts with pb-) or form number, the animal can then be registered by name. After the payment of the package (7.50 standard or 9.95 plus), everything is easily registered immediately and securely. If you don't have an account with PetBase yet, you can do so via https://mijn.petbase.eu create a free account. On average, it takes 3-5 minutes to create an account and add your animal. 

If you have a dog in the Netherlands, we will immediately report it to the Central Database for Animals of the RVO so that you comply with all legal obligations.
PetBase offers two packages:
BASIC REGISTRATION
Lost and Found Registration

Portal for the government (RVO)
PLUS PACK + REGISTRATION
Upgrade of the basic package

Parts available for all animals in the account