How do I register and where?
Your pet can be chipped by your veterinarian, animal shelter or breeder. They can carry out the initial registration with PetBase. After registration, you will receive your login details, allowing you to change any details yourself. You decide which information is visible once your pet has been found. At Petbase we also offer the Plus Package which, for example, allows you to add extra phone numbers, report a move, enter a temporary holiday address and place a picture of your pet.
Make sure your details stay up to date, because if they are outdated and your pet goes missing, it is impossible to reunite you with your pet.
Also, always report a missing animal with Stichting Amivedi.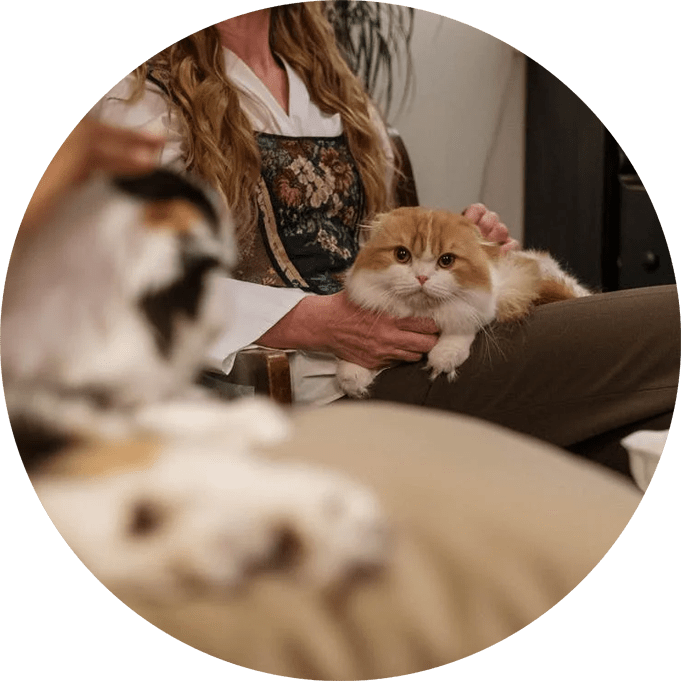 Lifetime Registration, Fast & Affordable, Free Address Change
A European pet passport is required for a dog. A vaccination booklet is sufficient for all other (domestic) animals. Are you a veterinarian and would you like to apply for a European pet passport for the animals that visit your veterinary practice? Then you have come to the right place at PetBase. In addition to being a designated database for chipped and registered pets, registered veterinarians can also order various supplies from PetBase.
You can apply for a European pet passport at PetBase
1.145 / 5.000 Vertaalresultaten From December 29, 2014, new rules apply with regard to making a pet passport. Veterinarians are only allowed to prepare and issue the European pet passport. After animal owners have entered various details and the relevant pages have been laminated, the animal passport is approved. Empty passports may no longer be issued to, for example, breeders. Do you want to apply for pet passports as a registered veterinarian and are you registered with PetBase? Then simply order your desired number of passports in the webshop. It is a animal passport with vaccination part that complies with the European model, such as the is laid down in regulation 577/2013. In addition, the passport is approved by the Dutch Food and Consumer Product Safety Authority (NVWA). You can also order other relevant products from PetBase, such as vaccination booklets, thermal labels and transponders with country codes. You can take advantage of combination discounts!
Order your desired products in the webshop
In the webshop you can easily request and have your pet passport or other products made. PetBase ensures correct delivery to your veterinary practice. Would you like more information about preparing a pet passport? Or do you have questions for us about the database? Feel free to contact us at our contact page. The employees of PetBase are happy to assist you.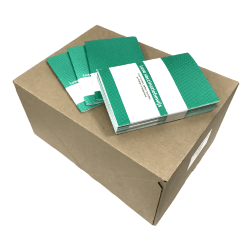 PetBase luxe vaccinatieboekje 50 stuks (losse verkoop)

PetBase EU paspoort 577/2013 50 stuks (los)
PetBase vaccinatieboekje 50 stuks (losse verkoop)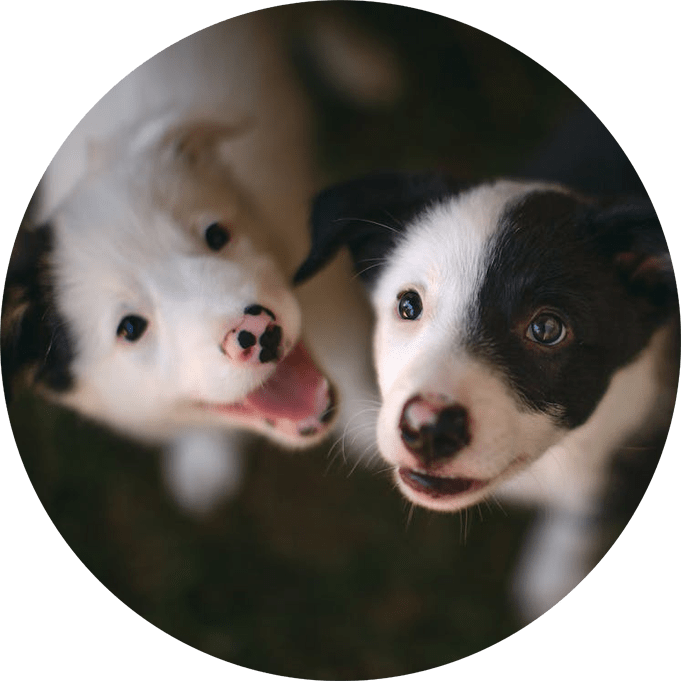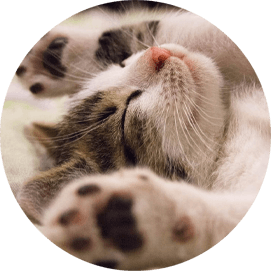 Report a litter of pups/kittens
Are you a vet or a breeder and do you wish to register a complete litter? This will soon be possible with PetBase!
The microchipping and registration of cats and dogs is important, for dogs it is compulsory in fact. With PetBase it is possible to report a litter in one go, saving lots of time. Fast and simple!
According to European law, the breeder is considered the first owner and is required to have the litter microchipped and registered (for dogs only). As soon as the animal finds a new owner, it is easy to transfer ownership.
Of course, you wish to be reunited with your pet as quickly as possible after it has been found. At PetBase, you can order a pet tag which can be attached to the collar. This makes it immediately clear your pet has been registered at PetBase. After reading out the chip with a reading device, your details become directly accessible through our website. The small tag has a diameter of 20 mm and is especially made for cats and smaller dogs. We also offer a larger tag for dogs, with a diameter of 28 mm. The front contains the text: 'I have been chipped'; on the back side is our internet address: www.petbase.eu.
After filling in the desired number of tags, their size and your personal details, you need to agree to our terms and press 'Send'. This brings you to the payment method page. We will send your pet tags after receiving your payment.
Unhappy with your purchase? No problem! Just report this within 14 days after receiving your products and send them back to us. We will then refund the amount to your bank account.
These pet tags are available for € 5,99 each. Includes VAT, shipping and split ring.