nationale tuinvogeltelling 2023!
De Nationale Tuinvogeltelling wordt jaarlijks georganiseerd door Vogelbescherming Nederland in samenwerking met Sovon Vogelonderzoek Nederland. Van 27 tot en met 29 januari roept Vogelbescherming op om de vogels in persoonlijke tuinen en op balkons te tellen. Deze gegevens zullen gebruikt worden om vogels beter te helpen en te beschermen. Wil jij ook een half uurtje meedoen? Elke vogel telt!
In 2022 hebben ruim 170.000 mensen deelgenomen aan de Nationale Tuinvogeltelling. Hieronder vallen ook de gemeenten Oostzaan, Wormerland en Zaanstad, waar 1.340 mensen deelnamen. De huismus was de meest geziene vogel in zowel heel Nederland als in onze specifieke regio. Het feit dat er vorig jaar weer meer merels geteld zijn, is een positief teken. Het blijft afwachten of deze trend zich ook in 2023 doorzet. Na de huismus, die 4.893 keer werd geteld, waren de koolmees (2.323) en de kauw (2.368) de volgende meest geziene vogels.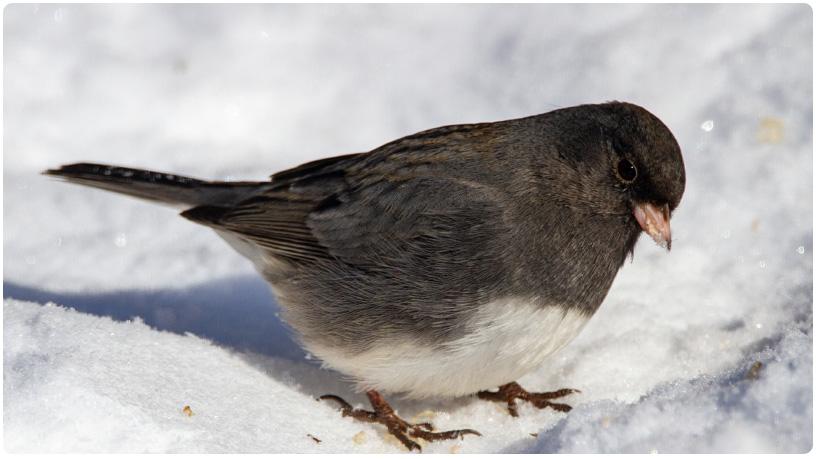 De Nationale Tuinvogeltelling kan worden uitgevoerd in 3 eenvoudige stappen:
1. Tel tijdens het weekend van 27, 28 en 29 januari 2023 gedurende een half uur de vogels in je tuin of op je balkon. Let erop dat vogels die alleen maar overvliegen niet meetellen.
2. Noteer alle waarnemingen van een soort in je tuin of op je balkon, zonder de waarnemingen op te tellen. Dit voorkomt het risico van dubbeltelling. Geef alleen het hoogste aantal van een soort door die je tegelijkertijd hebt gezien. Bijvoorbeeld: als je 3 koolmezen tegelijk ziet en later 5, geef dan 5 koolmezen door.
3. Vul je telling in op de website van de Tuinvogeltelling. Het telformulier staat daar klaar. Zorg ervoor dat je de telling uiterlijk maandag 30 januari voor 12:00 uur doorgeeft.