Temporary change in opening hours!
With Christmas getting closer every day we are preparing for some days when we can't be ready to help everyone every day.
Kijk jij al uit naar kerst? Wij in ieder geval wel! Dit willen wij gezellig vieren met collega's, familie, vrienden en nog veel meer. Daarvoor moeten wij wel helaas twee dagen eerder onze telefoon dichtzetten en 1 dag helemaal sluiten.
But don't worry, this only happens on 3 dates. Outside of these dates / hours we will provide everyone with the best help you could wish for!
On behalf of the entire PetBase team, we wish everyone a very Merry Christmas. Let's make it another great Christmas this year!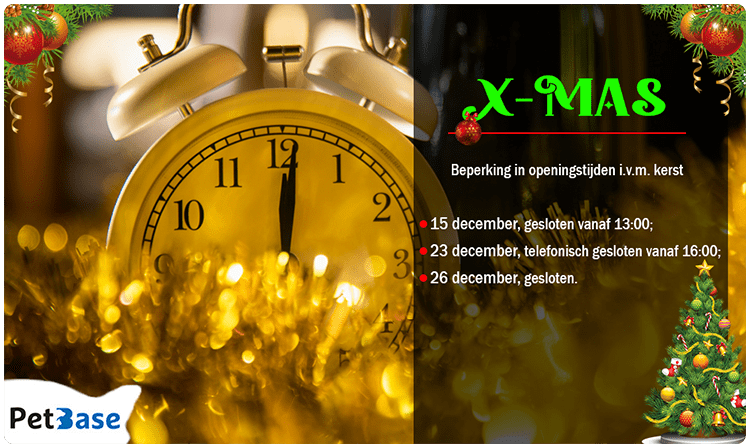 PetBase will close its doors at the following times: