Kat teruggevonden 821 km verderop
Een vakantie die begon als een ontspannen reis aan boord van een schip, eindigde in een onverwacht avontuur voor een kat die per ongeluk van boord is gegaan en niet meer teruggevonden tijdens het verblijf van de eigenaren op het eiland. Weken later werd de kat als gevonden gemeld, 821 km verderop. Dit opmerkelijke voorval heeft zowel dierenliefhebbers als reizigers in de ban, terwijl velen zich afvragen hoe deze kat, genaamd Simba, zo ver van huis terecht is gekomen.
Simba is teruggevonden doormiddel van de chipregistratie bij PetBase. PetBase is aangesloten bij EuroPetNet voor een Europese hereniging met je huisdier. Overal terugvindbaar.
De eigenaar van de kat schrijft:
"Afgelopen zomer zijn wij onze Britney kwijtgeraakt in Troense, Denemarken. Heel veel verdriet gehad.
Vorige week kregen we bericht via de chipregistratie, dat ze terecht is. Nog steeds in de buurt van de haven. De mensen, die haar dagelijks zagen, hebben haar gevoerd en verzorgd. Zij is dierenarts en heeft haar pillen tegen wormen, teken en vlooien gegeven. Britney vond het geweldig buiten. Thuis is ze een binnenkat.
Mijn zoon en vriendin zijn dit weekend naar Troense gereden en hebben haar vanmorgen opgehaald! Wij wachten in spanning op haar thuiskomst.
Wij willen jullie bedanken voor de lieve berichtjes, aangeboden hulp en steun."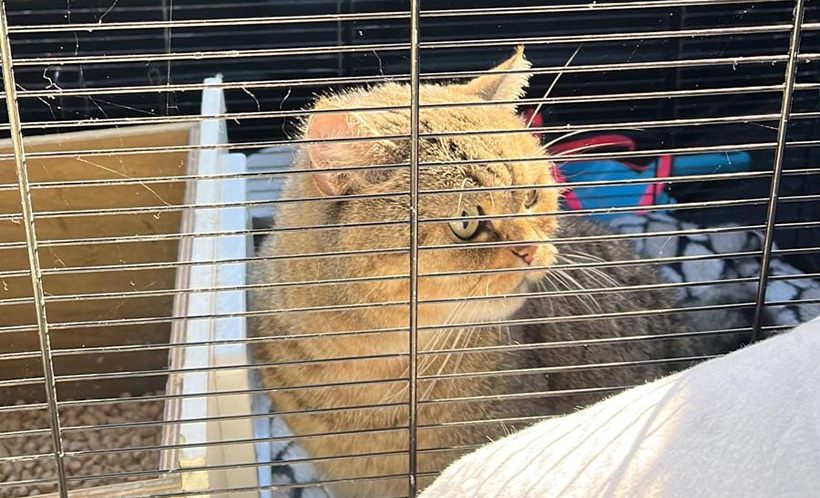 "At PetBase, you can quickly and easily register your pet for life in just 2 minutes! And immediately your pet is registered at home and abroad thanks to PetBase's connection to EuroPetNet. All with the aim of bringing your (pet) home as quickly as possible after being lost. "
PetBase is verheugd om aan te kondigen dat we zijn aangesloten bij EuroPetNet, waardoor huisdieren niet alleen in Nederland maar ook in het buitenland traceerbaar zijn, en dat we samen met dit toonaangevende Europese netwerk voor dierenwelzijn werken aan het verbeteren van het leven van huisdieren in heel Europa.