At PetBase, microchipped dogs, cats and other pets can be registered.
Is your pet missing? Then it is nice if the animal can be reunited with you.
At PetBase, microchipped dogs, cats and other pets can be registered.
View the contact details of an animal registered at PetBase.
PetBase is the European animal database for pets with a chip
Register your pet simple and quick at PetBase
Government recognized and approved database
Animals can be found all over Europe
For animal owners, breeders, vets and other professionals
You control your own data
Link photos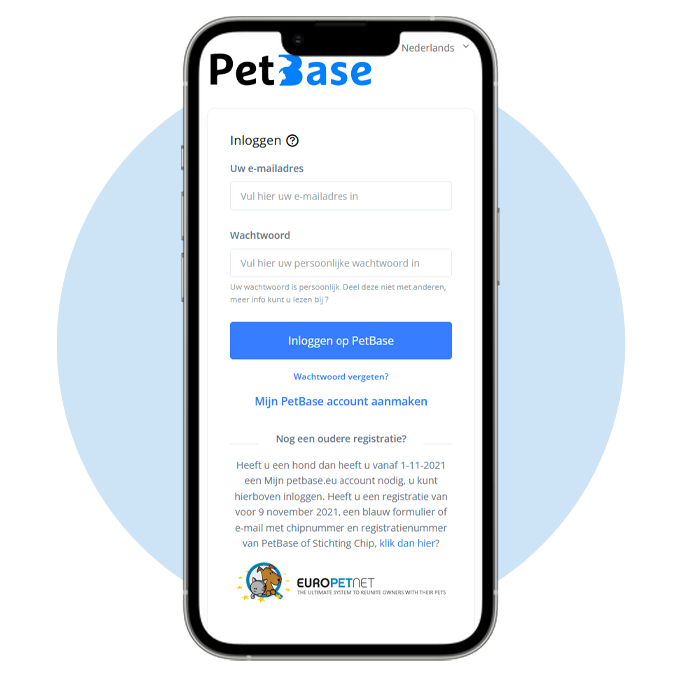 We offer an exclusive webshop for veterinarians where you can order - among other things - pet passports, vaccination certificates, microchips and readers under the PetBase private label.
Registering and changing details
Do you want to register your pet? This is easily and cheaply done at PetBase. You decide which information is displayed. Do not forget to update any information (for free) if you are moving house, for example.
Your information is safe with PetBase
PetBase meets all requirements regarding the latest privacy regulations. Authorized institutions are able to request your information once a pet is retrieved, depending on which information is shared by you.
PetBase is a government-approved database for registering microchipped dogs and other pets. Because it has been microchipped, we can reunite you and your pet once it has been found. Your vet, animal shelter or breeder can take care of the registration for you. Make sure your information is correct and do not forget to update in case of any changes, such as moving house.
Free address change
For private and professional
Brand Independent
One-off costs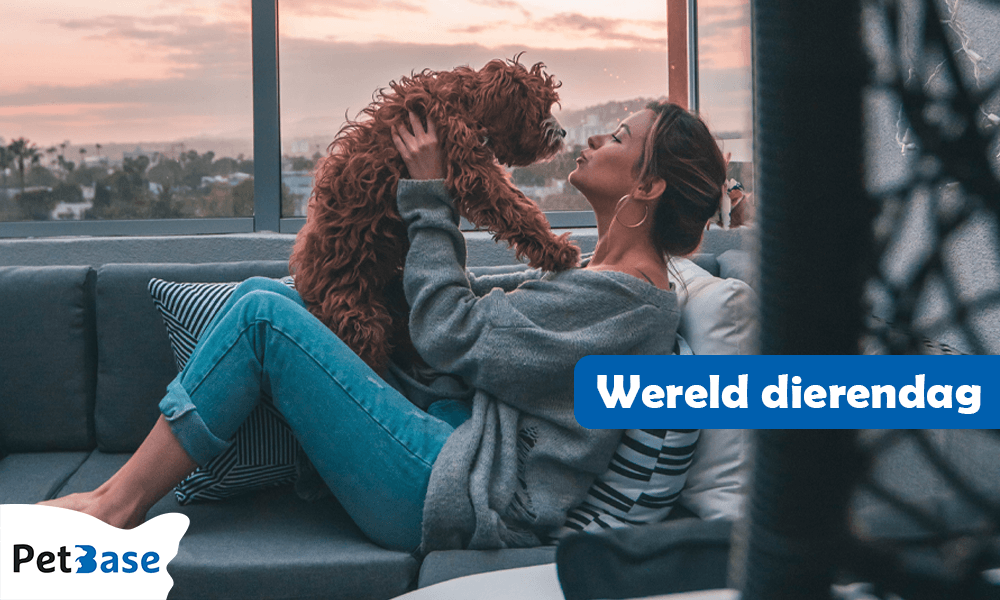 News
Wereld Dierendag! Vandaag, 4 oktober 2022 is het wereld dierendag! zet je huisdier eventjes in het zonnetje en verwen ze met wat lekkers. Een extra knuffel houden ze vast ook van!🐶😄
Lees meer
News
Dierenartsen trekken noodgedwongen aan de bel. De werkdruk is fors gestegen sinds de start van de coronapandemie in 2020. Met veel moeite moeten steeds meer artsen dieren afwijzen omdat ze geen plek hebben.
Lees meer
News
Jonge kinderen met huisdieren De wens van veel kinderen is het hebben van een eigen huisdier, dit al vaak op jonge leeftijd. Deze interesse ontstaat
Lees meer